Posted on
Loran

- Smith

Yankee Stadium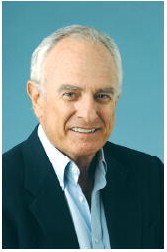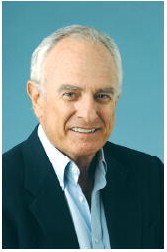 Loran
The original Yankee Stadium, "the House that Ruth built," was constructed one hundred years for the opening of the 1923 season. The Yankees had been playing their games at the Polo Grounds, home of the New York Giants.
Initially, the two teams were compatible with the arrangement, but the Yankees' popularity with New Yorkers got under the skin of Giant manager John McGraw who told owner Horace Stoneham that the Yankees had to go. McGraw's ire peaked in 1920 when the Yankees attracted 1,289,422 fans, which was 350,000 more fans than the Giants drew.
That was Ruth's first season in Yankee pinstripes. He hit 54 home runs and became wildly popular. It was a great time for ownership (Col. Jacob Ruppert and Tillinghast Huston) to build a facility for their team which is how the popular stadium came about—the only one in major league baseball to carry the name, "stadium."
Ruth would play 14 more years, bashing homeruns everywhere and setting a career record for home runs with 714. It was considered an unbreakable record until Hank Aaron powered an Al Downing slider 385 feet over the left field fence in Atlanta to become the new home run king. Witnessing that memorable moment from the Atlanta Falcon box will always be an emotional highlight of my life. I still consider Hank Aaron the all-time home run slugger. Nothing fake about his record.
While in high school in the midfifties, I had the enviable opportunity to see a Yankee home game and almost got a memorable souvenir. Mickey Mantle hit a batting practice home run in the right field bleachers near where I was sitting, but bounded out of reach into the hands of someone who talked very funny.
A lifelong Red Sox fan, I was, nonetheless, smitten by taking the subway out to Yankee Stadium. I was a fan of Mickey Mantle and appreciated the legend of Babe Ruth. I never was a true "Yankee hater," but was emotionally burdened by the so called "Curse of the Bambino."
I was a little sad when old Yankee Stadium had to be rebuilt in 1974-75. The construction made it a better baseball facility, but I preferred the confines of the original park.
I had seen New York Giants' (football) games there along with several Yankee games including the '62 World Series. Then later, I got to know current manager, Aaron Boone, who had an affinity to see a Georgia game between the hedges that mirrored my passion to spend time at Yankee Stadium.
Enjoying a Yankee game today in their new stadium, completed in 2009, is not like it was in the Mantle era fifties. Just too much history in the old stadium.
It must have been something in continued from page
1923 for the opening games between the Yankees and the Red Sox. The attendance was estimated at 65,000. Fans were entertained by John Phillip Sousa's Seventh Regiment band.
In attendance were Gov. Al Smith and baseball Commissioner Kennesaw Mountain Landis, who was named for historic rock formation familiar to Georgians.
Those were the days when a subway fare was only a nickel. After the game many fans had the option to ride back into Manhattan and take in the "Ziegfeld Follies" at the New Amsterdam Theatre.
Not sure what a hot dog cost at Yankee stadium in 1923, but today it will run you $3.00. If you want to include a beer, that is another $7.75. In 1923, you could not buy a beer since it was Prohibition. Vendors sold a substitute, which was called "near beer." New York has been such a magical place for years, and it appears that the city is back. The allure of Manhattan in December is its old self. The magic of Broadway has returned. There is a difference, of course. New York has never been cheap, but today it is over the top expensive. That doesn't keep tourists from flocking there.
And, best I can tell from the Internet, the cheapest price ticket for a Yankee-Red Sox game is about$50.00. Twotickets along with two beers and two hotdogs and your tab for two for a night out at Yankee Stadium, by the above accounting, would cost at least $125.00.
For that amount, you could have taken your entire street to a game a hundred years ago.