Posted on
Loran

- Smith

Wesley Walls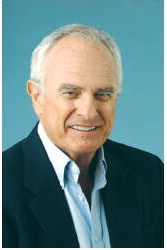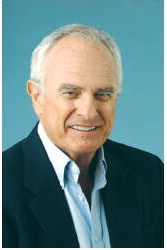 Loran
CHARLOTTE – With a population of 874,579 as proclaimed by the last census, the Queen City of Charlotte is the 16th most populous city in the U. S. but maintains a small-town feel. Like Atlanta in the Sixties. There is traffic, but it is not debilitating. There are other problems that all growing cities often experience, but you find far more positives about Charlotte than negatives. It is a fun place to visit and about 85 people a day take up residence here.
There are sports teams, golf courses and trendy restaurants. It is a long way from Pontotoc, Mississippi, which is where Wesley Walls hails from. You may remember the Ole Miss tight end who may well be the last college football player to play both ways with dual commitment although Georgia's Champ Bailey, might suggest a disclaimer, "Not so fast."
Champ, the shutdown cornerback for the Denver Broncos, was a DB extraordinaire in Athens who also played wide receiver for the Bulldogs. Walls, when he wasn't finding space in SEC defensive backfields while in Oxford, could be found lining up on defense and rushing the passer in "ears laid back" fashion. He could also punt with flair. He was the complete player as a collegian.
After 15 years in the NFL, Walls settled in Charlotte where he had his best NFL years 1996-2002—that being the first time in the league that he was injury free. He enjoys a good life, a popular former Panther who is seen around town as a successful businessman, local celebrity and a supporter of business and charities in Mecklenburg County.
Growing up in Pontotoc, Miss., which is 32 miles from Oxford, Wesley knew all about the traditions and images of Ole Miss and the community, but when he was being recruited by Ray Perkins at Alabama, his head was turned a bit with Perkins offering a deal to him— which essentially was to commit to the Tide and forego all other campus visits, and Wesley would be allowed to play quarterback in Tuscaloosa.
That seemed to be a deal he could not pass on, but a funny thing happened when Ole Miss's legendary quarterback, Archie Manning, learned the news. A call went out immediately to Wesley with the reminder that he had made a prior commitment to visit Ole Miss and that he should keep his word.
"Such logic coming from Archie, one of the most outstanding quarterbacks ever to play the game was too much," Wesley says. "I called Coach Perkins and told him my decision. He tried to talk me out of making the visit to Oxford, but I just couldn't let Archie down. He was such an important figure in Ole Miss's history and as it turned out, my life as well. Even back then, I had a sense of loyalty to Archie and Ole Miss."
Wesley never regretted his decision, and like Archie and his sons, Cooper and Eli, Wesley owns a condominium in Oxford. He returns for as many Ole Miss games in Oxford as he can and hangs out there as much as possible. continued from page
In this day of multimillion dollars for athletes and coaches and billions for owners, you can't help but be jaded with ambivalence about the sports scene. You are happy for players to reap high reward for their good fortune to be paid to play a game for a living and the reality that ownership is only taking advantage of the free enterprise system.
However, how will greed not become the root of all evil, with the potential to ruin the greatest of games. One is moved to take solace in Wesley Walls' story.
He played football well enough to earn a college scholarship which he utilized for a degree. His campus resume gave him a ticket to the NFL's largesse, which will provide him with a handsome NFL retirement.
With the degree and NFL exposure, he parlayed that into gainful employment for an envious life after football. The love of the game also made him mindful of the adage "to whom much is given, much is expected." For every headline in Wesley Walls life there was a commitment to family and community.
Fiscal responsibility, service beyond self, loyalty to community and alma mater are as valuable to an athlete as speed, quickness and a head turning signing bonus.