Posted on
RTCA Takes 2nd & 3rd At State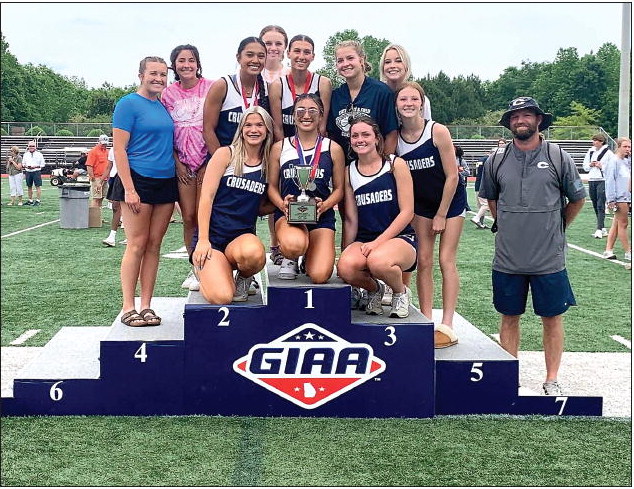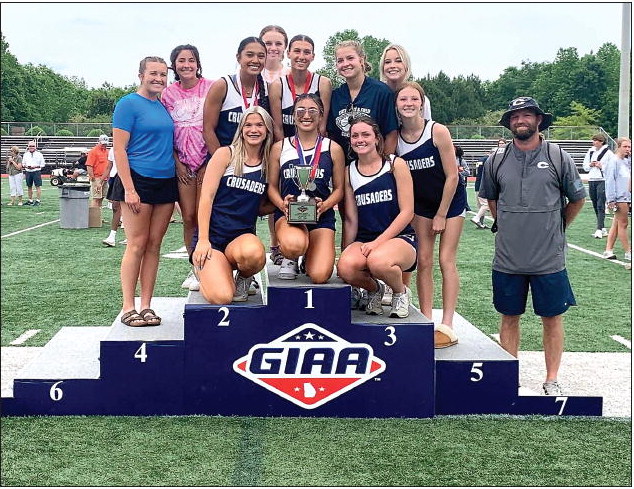 Courtesy of RTCA
Robert Toombs Christian Academy's track teams ended the season on a high note after several obstacles. The Varsity Girls finished the season as State Runner-Ups and the Varsity Boys finished third overall.
Here's what Head Track Coach, Jake Wilkinson, had to say about the meet, 'I'm very proud of both teams. It didn't go exactly as planned for our girls, the team had several girls out with injuries and some trying to push through with their injuries they got at Region. But I'm proud of each of them for fighting through it and finishing as State Runner-Up. The boys finishing third overall did way better than anyone thought they would.
We also came away with seven individual State Champions. On top of that, we had two athletes set two new State records, one in triple jump by senior JaShaun Powell and the second by our boys 4x100m relay team. RTCA now holds the State record for the girls and boys GIAA-AA 4x100m relay.
Junior Aaron Hankerson won the high points for the GIAA-AA boys. To say I am proud would be an understatement. I am so proud of these athletes and how they represented our school. I will miss our four seniors, Nicole Acosta, Mary-Claire Wolfe, Jashaun Powell, and Andrew Tuck. I would like continued from page
to say thank you for five years of your absolute best.'
Crusaders that came away with State Championships were: the boys 4x100m relay team of Jayden Toole, Jashuan Powell, TJ Stanley, and Aaron Hankerson; Hankerson also won the 100m and 200m dashes, and he won the high jump; Powell won the triple jump; Nicole Acosta took the top spot in the 300m hurdles; and Mekhia Bell won the 100m dash.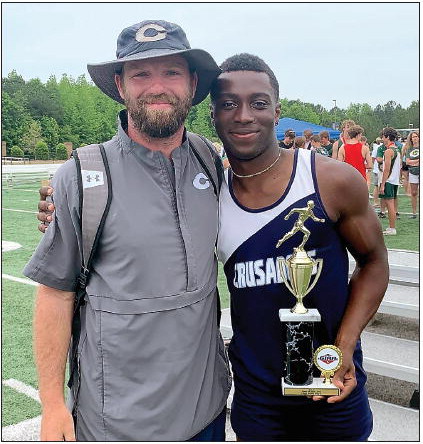 Coach Jake Wilkinson and junior Aaron Hankerson, who received the High Points Award for the GIAA-AA boys.