Posted on
Great Day For An Onion Run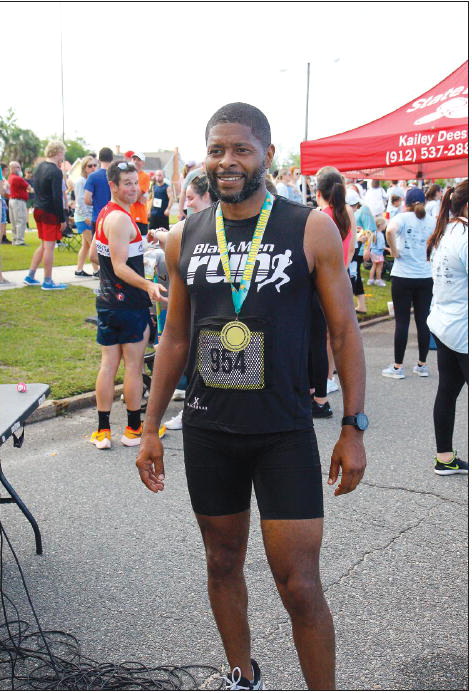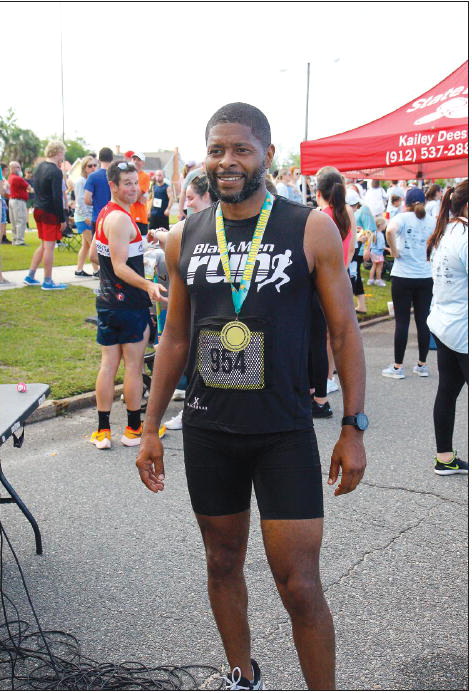 It was a great morning for the Kiwanis Vidalia Onion Run on Saturday morning. They had the largest turnout in race history with over 800 runners signing up for the event. They kicked off the day with the second running of the half marathon, followed by the one mile run, and the 5k. There was a new record set for the half marathon that will be a tough one to beat.
There were a few issues in the 5k run, and one in the half marathon, but overall it was a good day for an Onion Race!
For the half marathon, 47-year-old Orinthal Striggles, out of Columbia, SC, took the top spot with a new record of 1:23.24. Second place went to Joseph McLeod, originally of Vidalia with a time of 1:27.55. That would have also been good for a new record. Third place was Joseph Brittain of Savannah with a time of 1: 39.32.
The top female runner in the half marathon was Caitlin Moxley of Vidalia in a continued from page
time of 2:09.01. The second place female had actually crossed the line first, but had taken a wrong turn and cut off some of the track. Luray Metzler of Vidalia was given a time of 2:09.03 as she had run the whole race in second place until she unintentionally took a wrong turn near the end. Third place for females was Grace Pulliam of Athens in a time of 2: 21.36.
The 5k times were not reflective of a normal 5k race, as all racers ran longer and varying routes. There was a mix up with the lead car and then at some check points along the way as reported distances from runners ranged from 3.8 miles to 6 miles. A 5k race is supposed to be 3.1 miles.
The top spot in the 5k went to Toombs County Middle School standout runner Juan Luna. Luna normally runs a 5k between 17 and 18 minutes, but with the longer distance he came in at 27.48. Chris Ray of Lyons was second in 29.14, and third place went to Daniel Scott in 30.48.
The top female runner, for the second year in a row, was Macey Higgason of Allenhurst in 31.47, second place was Virginia Meredith in 32.09, and third place went to Amber Joyner in a time of 33.18.
The winner of the One-Mile Fun Run was Liam Tipps of Vidalia, which he won for the second year in a row. The female winner of the 1-mile run was Bianca Allred of Vidalia.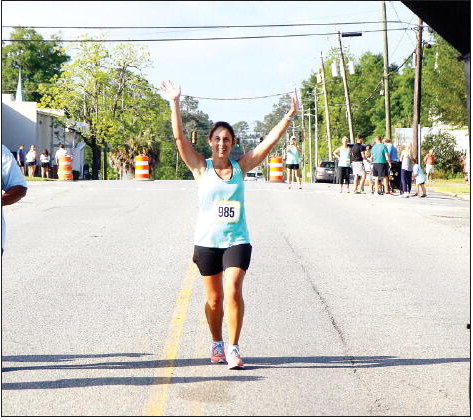 Caitlin Moxley was the female half marathon winner for this year's Vidlaia Onion Festival Onion Run.Photo by Mike Branch