Posted on
Lady Eagles Now 21-1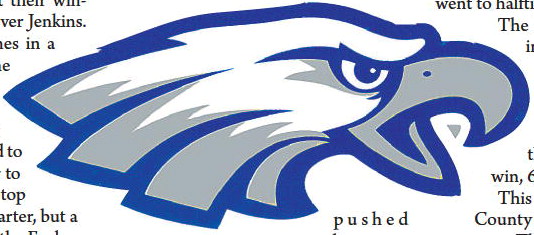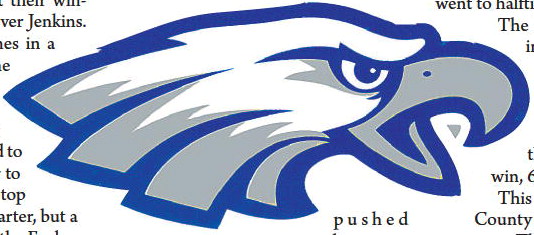 The Montgomery County High School basketball teams had a pair of games against Jenkins County at home on Tuesday, and then the boys went to play Savanah Classical Academy on Saturday. The Lady Eagles kept their winning streak alive with a win over Jenkins. They have now won 21 games in a row and are ranked #3 in the state in Class A D-II.
Girls vs. Jenkins
It was a low scoring game that the Lady Eagles had to pull out in the fourth quarter to get the win. MCHS was on top 10-8 at the end of the first quarter, but a very low scoring second gave the Eagles a 16-13 lead at the end of the first half.
In the third quarter Jenkins switched things up and took the lead from Montgomery. At the end of the third period Jenkins was up 26-21. The Eagles shut down Jenkins in the fourth allowing them to score just three points. With that the Eagles came from behind to get the win, 32-29.
Marley Bell led MCHS with 17 points with Amire Banks adding 13.
Boys vs Jenkins
MCHS was up early 7-5, but over halfway through the first quarter, the score was tied at 9-9. The Eagles pushed that to 13-9 after a couple of steals. In the second quarter the Eagles were up 13-11, but Jenkins came back and took the lead, 1615. Jayden Harris put MCHS back on top with a three-pointer at 18-16.
In the third Jenkins had taken a 28-25 lead, but MCHS could not hold on. In the fourth Jenkins took the lead and pulled away late to a 54-47 win.
Boys vs. Savannah
MCHS jumped out to a big 20-8 lead in the first quarter of the game over the Spartans of Savannah Classical. In the second quarter MCHS played well and went to halftime with a 35-24 advantage. The Eagles extended their lead in the third quarter to 56-37, but the Spartans made a comeback in the fourth as they outscored MCHS 21-11. It was not enough, though, as MCHS got the win, 67-58. This week MCHS was at Telfair County on Tuesday night after presstime. They will be back in action on Friday as they host McIntosh County Academy at 6:00 p.m., and then on Saturday they wrap up the regular season as they travel to face rival Treutlen County at 6:00 p.m.