Posted on
Hall of Fame At Vidalia High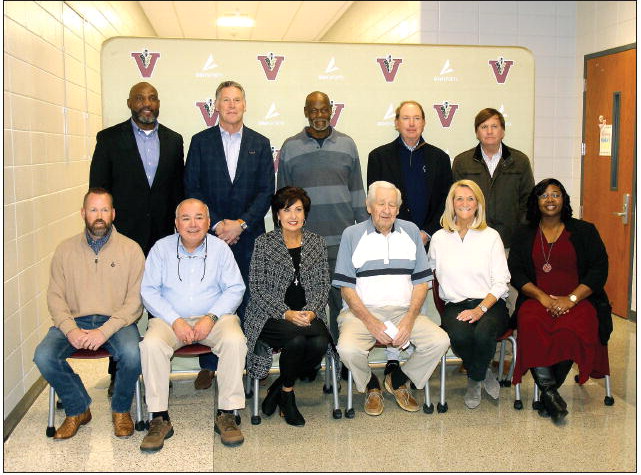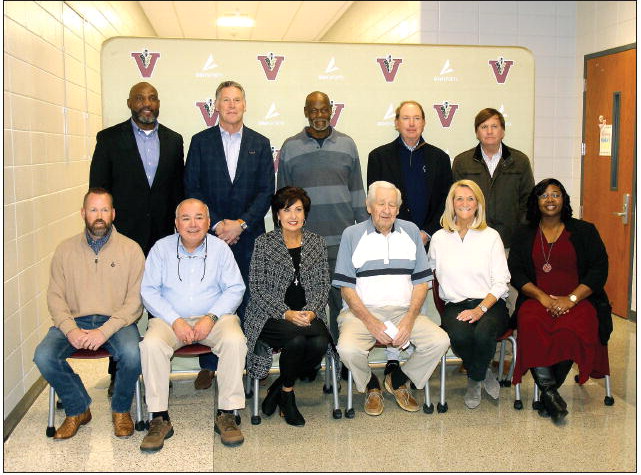 It was a big night at Vidalia High School on Saturday as they inducted the first class into the new VHS Athletic Hall of Fame. Seventeen individuals and one team were honored during the ceremony in the VHS auditorium.
The 1969 VHS State Championship football team was introduced during the basketball games earlier in the day and were also honored during the ceremony that evening. They brought home the first title for the Indians.
The individuals that were inducted into the Hall of Fame were: James Brantley, Paul Claxton, Buck Cravey, Lynn Cromartie, Greg James, Tyrone Jones, Tiffany Lanier, Sharon McSwain, Wally Moses, Ralph Parsons, Jerome Powell, Chunk Reid, Doug Roper, Fred continued from page
Stokes, Ben Utt, Denis Watkins, and Daryl Wise.
Former VHS Principal John Sharpe has spearheaded this project over the past several years and was thrilled when the first class came together for the induction. "It is a great night to be an Indian. I am just ecstatic. I just have chills seeing this group of people together. It is like a family reunion. They all have this great mutual respect across the generations. All of these new members had such distinguished careers at VHS and have gone on to do great things.
"This is a great way to kick off the Hall of Fame. All of these new members are also just great representatives of this community. This is going to be great for the school and community and I look forward to building on this in the years to come."
There was a committee that was established of VHS graduates that have put together a plan to bring the Hall of Fame up to speed with all of the past players. There will be large classes for the first few years focusing all on members from prior to 2000. The committee is also considering members that have been out of high school for over 20 years to try to catch up and to also be able to include their postgraduation accomplishments. This inaugural class is a great representation of VHS and of this community.
VHS will be putting a form on their website in the future to nominate people for the Hall of Fame.
The hope for the future is to have an interactive Hall of Fame at VHS where members' pictures, biographies, highlight reels and much more will be presented.
A recording of the ceremony is available on vidaliaathletics.com.