Posted on
VRD Soccer Wins State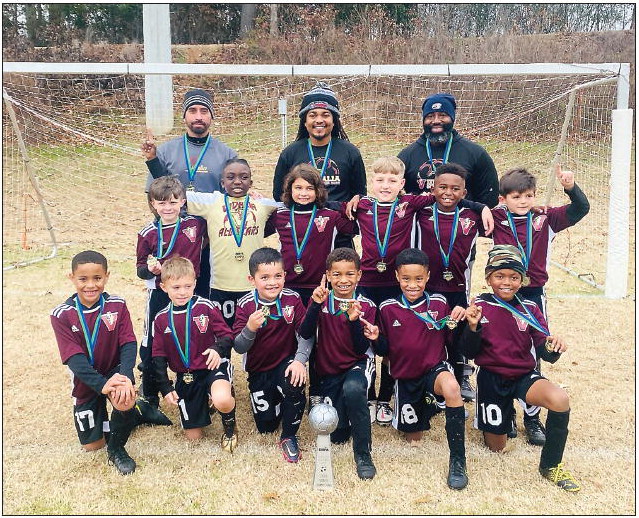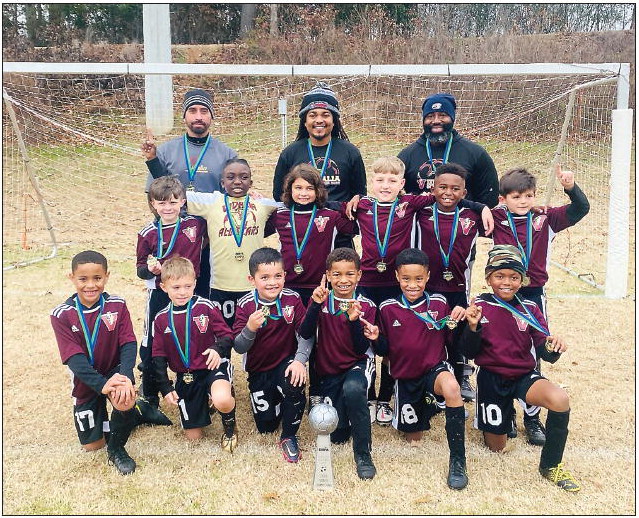 The Vidalia Recreaction Department's 8U Soccer All-Stars competed in the State Co-Ed Soccer Tournament last weekend in Madison County.
The 8U team worked their way through the bracket and came home as the new State Champions.
On Friday night VRD fell to Madison County making for a tougher trip to the title. Madison took the game 4-3.
Vidalia then came back with a 5-3 win over Liberty County to begin play on Saturday.
VRD then went on to defeat Grady County in a tough game that ended 7-6 in a shootout.
That set up VRD for a rematch with Madison County in the State Championship Game.
The 8U VRD All-Stars won the rematch against Madison County to win the State Title.
What a year it was for the VRD 8U Soccer All-Stars as they won the first ever Soccer District Championship and Soccer State Championship for the Vidalia Recreation Department.
State Champions – (L to R, Front): Blaze Boston, Gabriel Strickland, Jese Cervantes, Freddy Fondren, Karson Tanner, Brody Boston; (Middle): Bryson Taylor, Landon Brownlee, Levi Carabollo, Solomon Johnson, Jaxson Snead, Brock Page; (Back): Coaches Justin Russell, Freddy Fondren, and Brandon Boston