Posted on
STC Tipoff Classic At VHS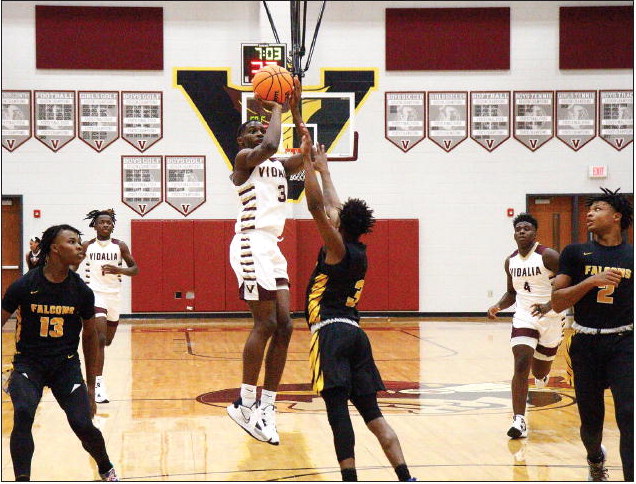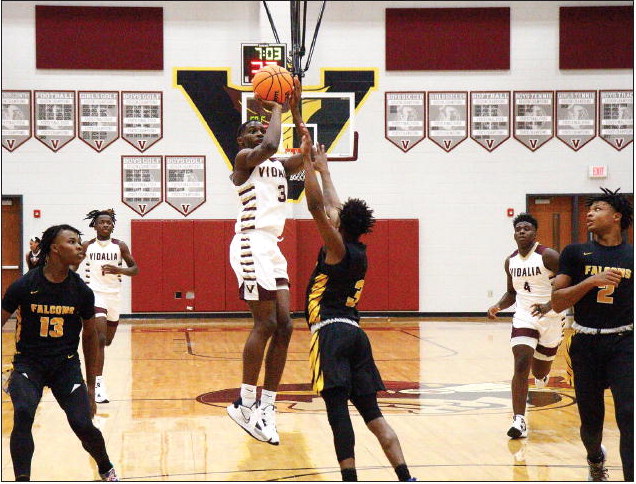 Courtesy of VHS
The 2022/2023 Vidalia High School Varsity Basketball season got off to a good start Saturday for both the Lady Indians and Indians as they swept East Laurens in the Annual STC Tipoff Classic. The Lady Indians outscored East Laurens 38-14 in the second half to pull away for a 64-49 win, while the Indians overcame a slow start to win 63- 61.
Girls
In the girl's game, the Lady Indians trailed 35-26 at the half but outscored the Lady Falcons 17-8 in the third quarter and 21-6 in the fourth quarter to notch first-year head coach Kourtnee Williams' first win of her career.
The Lady Indians were led by sophomores Cori Warner with 25 points and Kaliya Walker with 19 points. They combined for 44 points to get the Lady Indians off to a 1-0 start on the young season.
Boys
In the Boy's game, Tommy Dalley's young Indian team got off to a slow start in the first quarter, trailing 20-10 heading into the second period. But the Indians began chipping away at the lead, closing the gap to just 6 points at the intermission.
The Indians came out in the second half and took control of the game, shooting 62.5% from the floor in the fourth quarter to get the win. Cori Mincey with 26 points and Jayon Coleman with 16 led the way for the Indians.
The STC Tipoff Classic wrapped up Tuesday after presstime with East and West Laurens facing off for a pair of games, followed by the Lady Indians against 5A Coffee County and the boys against Jefferson County. The teams will be off the remainder of the week for the Thanksgiving holiday.