Posted on
Heritage Defeats Peachtree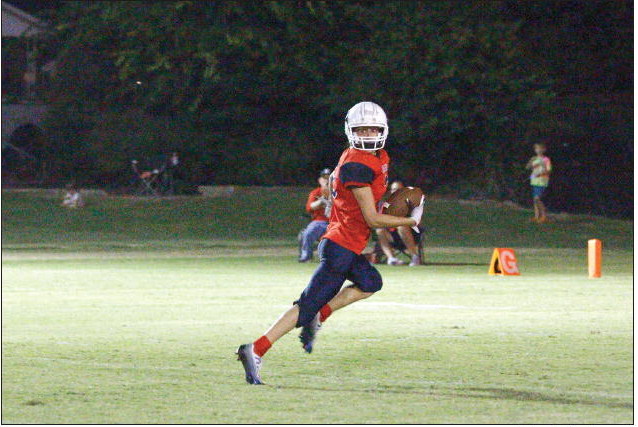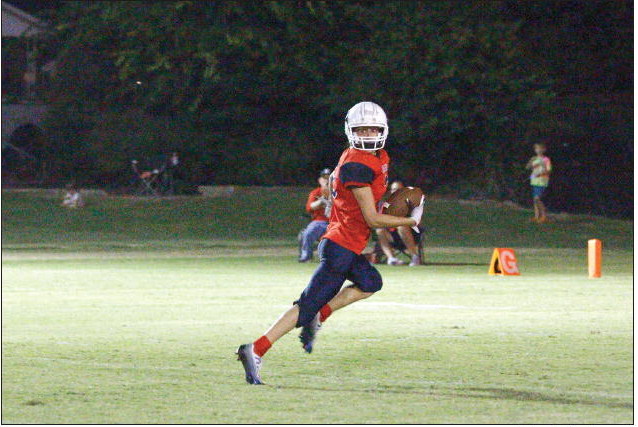 Vidalia Heritage Academey's Eagle football team hosted the Panthers of Peachtree Academy of Covington last Friday night and ran away with a win.
With 7:40 left in the first quarter, the Panthers took the early lead as they broke free for a 70-yard touchdown run. The two-point try failed but it was 6- 0.
Just a bit later in the first, Aaron Hankerson went just over 60 yards on a long run that set up a short pass to Dylan Green for the touchdown. VHA added the two-point conversion to make it 8-6, VHA.
Green had a big night for Heritage. His next contribution came when he scooped up a fumble as Peachtree was close to scoring. After picking up the fumble, he took off and went 95-yards for another touchdown with 10:18 left in the first half. RTCA added the twopoint conversion for a 16-6 lead.
Late in the first half, the Eagles scored one more time. That was set up by an interception by John Smith with just 50 seconds left in the half. On the first play of the drive, VHA called a halfback pass, and Hardy Franklin found Green for 60 yards and a touchdown. John Colby Thompson went in for the two-point try for a 24-6 lead.
On the ensuing kickoff, Wayne Richardson dialed it up in coverage as he streaked down the field and recovered the kickoff at the Peachtree 22yard line. But a penalty stalled the try for VHA with them ending the half on top 24-6.
Quickly in the third quarter the Eagles found the end zone against to continued from page
make it 32-6. Peachtree finally got on the board again with another rushing touchdown. That closed it to 32-12.
In the fourth, VHA added two more scores to their total to make it 4412. Peachtree added two later touchdowns, but it was not enough as the VHA Eagles won the game 44-26.