Posted on
Vidalia Indians Move To 4-0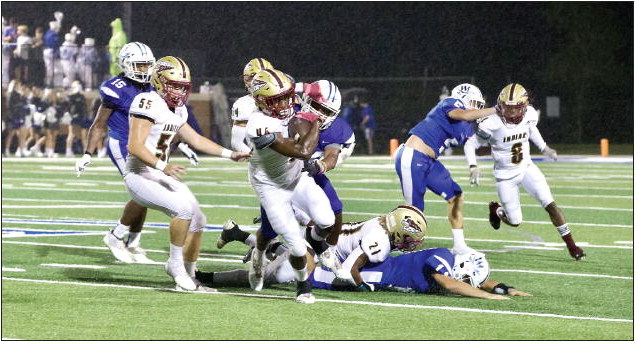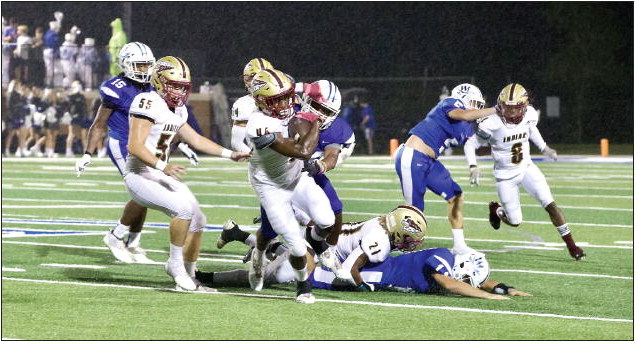 The Vidalia High School Indians football team improved to 4-0 for the season with a 28-0 shutout win over the West Laurens Raiders in Dexter Friday night.
The Indians got on the scoreboard on just their second offensive play from scrimmage when AJ McClendon ran the ball into the end zone from 17- yards out with 11:24 still on the clock. Kicker Adam Crutchfield made the PAT for a 7-0 Indians lead.
Vidalia scored next at the 10:06 mark in the second quarter on a Quarterback run by Antonio Barron from 2-yards out. The PAT was good to make the score 14-0 Indians.
The Indians scored again in the third quarter. Barron scored his second rushing touchdown of the night from 41-yards out capping off a long 98-yard drive with 44 seconds left on the clock. The PAT was good for a 21-0 lead for Vidalia.
After a Raiders turnover with just eight seconds left in the third, Ahmelion Jones went into the end zone from just two yards out. Crutchfield made the PAT for a 28-0 lead for the Indians.
The Indians held in the fourth quarter to end the game with the 28-0 shutout.
Vidalia is 4-0 for the first time since 2018. The Indians had 18 first downs to just 7 for the Raiders. Vidalia had 257 total yards in the game (165 rush) (92 pass) to just 92 yards for West Laurens.
The Indians have this week off and will host Windsor Forest the next week.