Posted on
Toombs Defense Key Over Wheeler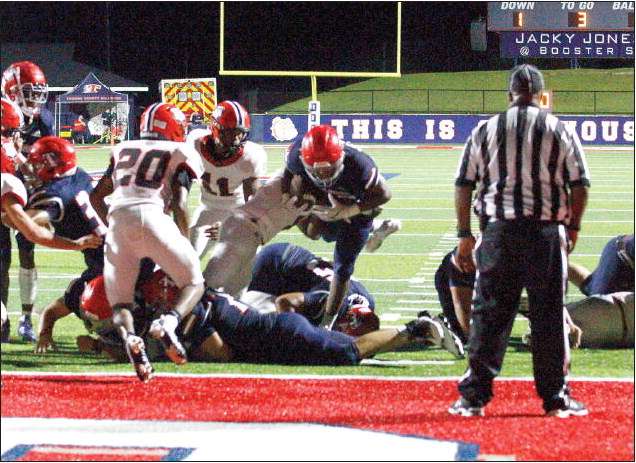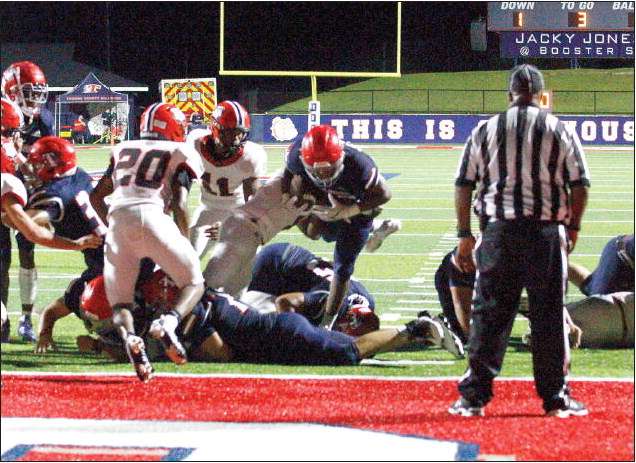 The Toombs County High School Bulldogs football team hosted the Bulldogs of Wheeler County High School on Friday night in The Pit. Toombs defense was able to control the explosive offense of Wheeler and keep them off the board. Wheeler came into the game as the #8 team in Single A and were ranked for the first time in over 20 years. The Toombs defense was able to hold Wheeler to just 34 total yards of offense on the night.
Toombs had two touchdowns called back early on penalties and then came up just short on a fourth-down conversion.
After forcing a punt by Wheeler, Toombs began to move the ball down the field. Passes from Caden Marsh to Lagonza Harward and to Wil Watts moved the ball to the Wheeler 15-yard line. But Wheeler's defense held and took the ball over on downs at their 18-yard line.
Toombs got on the board with 1:21 to go in the first half on a 31-yard pass from Marsh to Hayward. Angel Morales kicked the extra point to make it 7-0. And that was the score heading into halftime.
In the third quarter the TCHS defense got another stop and gave the offense the ball in good field position at the Wheeler 41-yard line. Tamarien McArthur moved the ball down to the 27-yard line on a good run. A penalty against continued from page
Wheeler put the ball down to the 12-yard line. Artavious Williams and Marsh combined on two runs to put Toombs at the 3-yard line, and then Tank Morris went over the pile for a Toombs Touchdown. Morales added the extra point for a 14-0 lead with nine minutes left in the third.
Toombs appeared to have a bad break as they muffed a punt, and Wheeler dropped on it at the TCHS 9-yard line. But a bad snap moved them to the 23-yard line and a penalty moved them out to the 37-yard line. Wheeler then went for a pass and Hayward came up with an interception with 4:33 left in the third quarter.
Toombs couldn't get any points out of that drive, but later in the third Hayward picked off another pass and this time set up Toombs at the Wheeler 9-yard line. Toombs went on to punch it in for another touchdown and with the extra point was on top 21-0.
Neither team could find the end zone in the fourth quarter as Toombs took the win over Wheeler 21-0.
Marsh and Gavin Hall combined for 120 passing yards on the night. Toombs also had 181 yards on the ground.
Toombs is off this week. Up next for Toombs is Jefferson County on September 9, at 7:30 p.m. in Louisville. Wheeler will be at home this Friday against a tough Bryan County team with kickoff at 7:30 p.m.