Posted on
Some random thoughts on some random subjects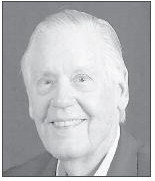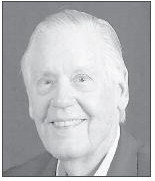 Fourteenth Century Italian writer Dante Alighieri in his "Divine Comedy" describes Hell as a place for those who have perverted "their human intellect to fraud or malice against their fellowmen." He could have been describing Alex Jones and his Infowars followers. For the past decade, this incorrigible blowhard has claimed the massacre in which twenty children and six adults were shot dead at Sandy Hook elementary school in Connecticut was staged by actors and the media and that the shooting was merely a ploy to push gun control measures. Now, he admits the shooting was "100% real" and that it was wrong to call it a hoax. A Texas jury has ordered Jones to pay the parents of one of the victims more than $4 million. And this is just the beginning. More suits to come before he hopefully ends up where he belongs for all eternity. . . .
I don't know who runs what passes for China's Congress but whoever that is, I would like to invite them to visit Puerto Rico to muck around in its affairs like House Speaker Nancy Pelosi did in visiting Taiwan recently. She accomplished nothing except to provoke the always slightly-unhinged Chinese government. . . .
Oh, boo-hoo. Listen to the wimps who have or who are being convicted of storming the U.S. Capitol – our U.S. Capitol – on January 6, 2020, leaving several people dead and more than a hundred wounded. Now, they are so sorry. They didn't mean to do it. They wish they hadn't done it. They got caught up in the moment. They've lost their job. Blah. Blah. Blah. I am still waiting on Donald Trump to come to their rescue but last I heard he was busy playing golf at his private club. Let 'em eat cake. . . .
In my annual letter to Georgia schoolteachers last week, I stated they shouldn't be required to focus on our past but, rather, to look at the progress we have made in Georgia as witnessed by our electing a Black U.S. Senator, a Jewish U.S. Senator and having a Black woman running for governor. A reader got so upset with that, she said she had to pick up her jaw off the floor. (Dang. That must have hurt.) That is because I did not name the three but I did mention our "white governor" by name and, ergo, I must be a (shudder!) racist Republican. To get back in her good graces, the three are as follows: Ralph Warnock, Jon Ossoff and Stacey Abrams. You will have to figure out who the white governor is. I'm not telling. I cannot be responsible for any more jaw droppings. . . .
I will have more to say about this man in the future, but Lindsey Tippins, R-Cobb, is retiring after 12 years in the Georgia state senate. In the senate, he was chairman of the Higher Education Committee and had previously chaired the Education and Youth Committee. Prior to that, he served on the Cobb County board of education. Public education has lost a true champion and I don't see anybody willing or capable of filling his shoes. Certainly not the zealots who are out to destroy public education with their tax-supported private school voucher schemes. Dear jaw-dropper: They all happen to be Republicans. (Clunk!). . . .
Also retiring is Dr. Bryan Reber, the C. Richard Yarbrough Professor in Crisis Communication Leadership in the Grady College of Journalism and Mass Communications at the University of Georgia. Dr. Reber was the first to hold that post, an area of great interest to me. I have devoted my time and tithes to that effort hoping to turn out a next generation of professionals who will be relevant in helping solve crises that inevitably will occur. Bryan Reber far exceeded my highest expectations. My applause and thanks. . . .
Finally, a point of personal privilege: My columns have been recognized by the Georgia Press Association four times in the past eight years as Best Humor Column, meaning I must be funny only every other year. This year, I received first place for Best Serious Column. You might recall the column I wrote about painting the portrait of The Woman Who Shared My Name and hearing "Unchained Melody" as I looked into her eyes. That was our song. And that was the column. I tell you this to say that she is the gift that keeps on giving. Now and forever.
You can reach Dick Yarbrough at dick@dickyarbrough.com; at P.O. Box 725373, Atlanta, Georgia 31139 or on Facebook at www.facebook.com/ dickyarb.