Posted on
More Upgrades At The Pit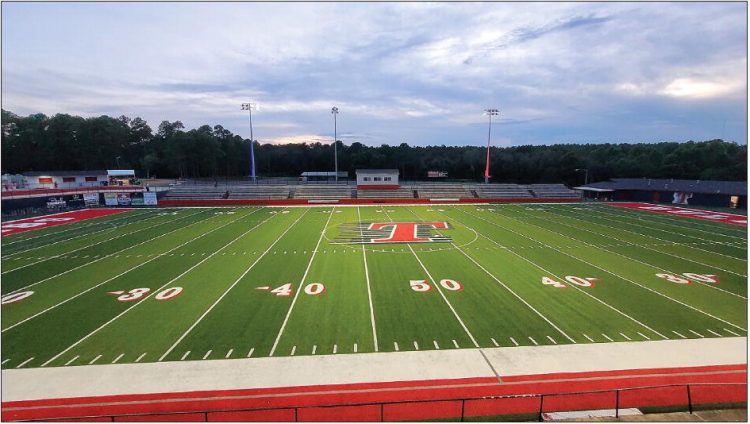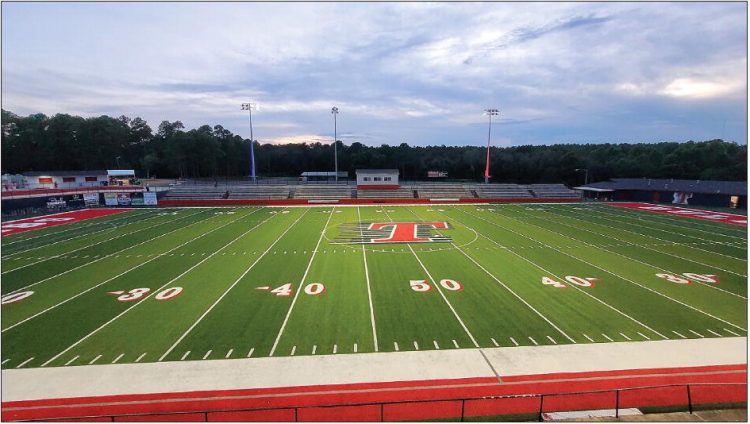 The improvements at the Toombs County High School athletic facilities continue as The Pit has gotten a few more upgrades. They are finishing this week with the next phase of the additions, and have added a new lighting system and greatly improved the parking.
Both of these projects were wrapped together with money that had been set aside from the SPLOST funds that the school system had received.
The parking situation at The Pit has always been an interesting one with cars parked up and down the streets and wrapped around the cemetery. But that has changed drastically now that they have added 400 parking spaces where Jackie Jones Baseball field used to stand. With the construction of the new baseball and softball complex behind the high school that allowed them to remove the old baseball field and turn that area into much needed parking. They have also added a new entrance on that side of the field to make it easier for people to get in and out of Booster Stadium.
This is a huge improvement for the facility and will provide a much easier and safer environment for fans.
The other improvements are the Musco lights. This was another much needed addition to the field as last year there were times they were not sure if the lights were even going to come on, and during one game had one of the poles went out completely.
The new LED lighting system is a programmable system that can be used for light shows as well. This is going to add a new element to games, not only for the football team but for all activities at the field. There are also lights that run up each pole that can change in color, and will be utilized for the light shows as well as for themed games such as for Breast Cancer Awareness Month.
The new lights will provide the teams with light shows upon their entrance to the fields, for touchdowns in football, goals in soccer, and they will also allow the band to put together shows for halftime that go with their music.
TCHS Athletic Director Bill Benton said, "We are excited to be able to get this next phase at The Pit done. The new parking and light system will make a lot of difference. We won't be parking on the street anymore. We have redone the north parking lot, and then added the new lot where the old baseball field was, and this is going to be great for this facility.
"The lights are just incredible. We are just blessed to be able to add all of this to The Pit. It is going to give a great fan experience, but for us really what is on our minds is to provide for these kids. Those are memories that are going to last a lifetime.
"When you get the Board of Education, the Superintendent, and everyone in the community on the same page, it is just incredible what can be done. I couldn't be more proud for this community and our students, and we are just so excited to see how everything comes together this Friday night in The Pit."