Posted on
Lyons 14U Girls Win State Title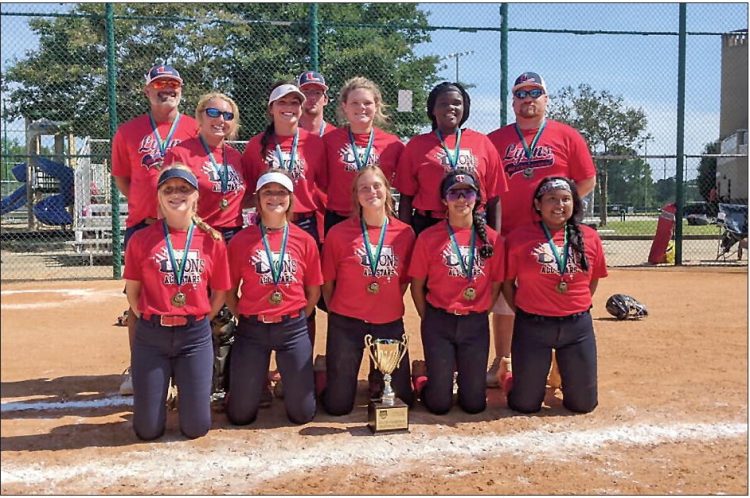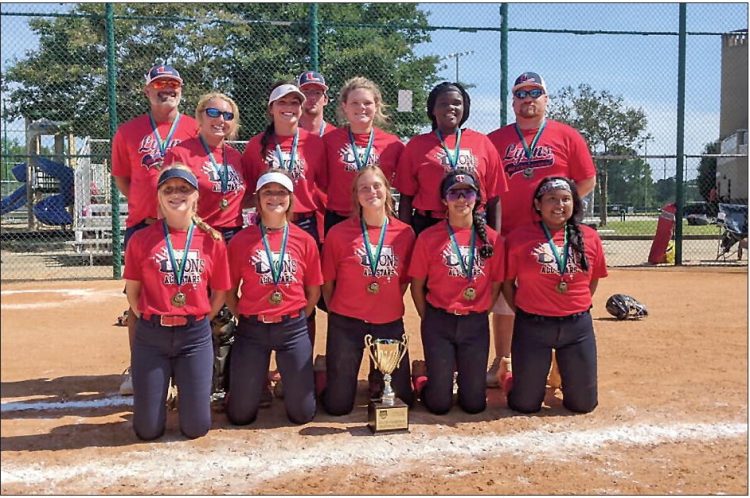 The Lyons Recreation Department's 14U girls softball team brought home the State Championship from the GRPA State Tournament that was held in Augusta last week. It was this age group's third state title over their recreation All-Star careers. Vidalia's girls were also a part of the tournament and came away with third place.
Lyons picked up a win in their first game of the tournament over Colquitt County by the score of 13-0.
Vidalia won their first game as they defeated Bartow County 8-0 to move on to the second round.
Lyons played a close game in the second round against Coffee County. LRD had to battle to take the win, but they came out on top, 3-1.
Vidalia also won their second game of the tournament as they defeated Grady County 5-2. The wins set up Lyons and Vidalia to play in the semifinals of the winners' bracket.
It was another close game, but Lyons took the win over Vidalia, 5-3. That moved LRD into the Championship Game as the undefeated team, and sent Vidalia into the losers' bracket.
Vidalia went up against Coffee County in the semifinals of the losers' bracket. This game was all Coffee as they got the win, 11-1, ending the run for Vidalia with a third place finish.
That set up a rematch between Lyons and Coffee for the title. Coffee had to win two games over Lyons to take the title. Coffee won the first game 4-3 to force a Game 2. In the second game the LRD girls got the win and claimed the State Championship by the score of 7-2.