Posted on
Those Long Names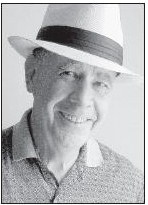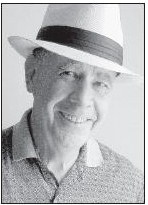 What a handle.
It is interesting to discover how parents arrive at a
child's name. There is an endearing trend in which a female baby's first name is taken from the last name of the bride's parents or grandparents if it fits.
A local school band master promoted the tale that he was named for a river near his grandparents' South Carolina home. It was a good story that kept people away from having to stumble over his real name.
He had a career as band master of various south Georgia schools, and his combo played school dances and parties for decades.
It seemed odd, this man named for the Pee Dee River.
During a weather afternoon when I was locked down in the house, I researched the family line of Pee Dee Hester and discovered his name was "Posey Danderfield Hardy Hester." No wonder.
He was born in South Carolina, but most of his personal history was hard to verify.
I barely knew "Sue-Elaine Margaret Judith Brown" and she died years ago.
How she escaped being called "Judy" is anybody's guess.
"Judy" is a common nickname for Margaret, as is "Peggy." The shortened Judith is "Judi," and I know a couple of those. Then there was "Sue" and "Elaine" but none of those were used.
She was the fourth daughter of a lawyer who lived in a town that no longer exists.
A few large houses remain in what was Ohoopee. It was a vibrant town, and a number of people commuted to Lyons, Georgia, via a ten minute train ride.
The railroad still runs, but there are no commuters. There are reminders that the town had a bank and wide streets, but there isn't even a convenience store.
After three girls, the parents were sure the next one would be a boy, so they arrived at "Aiken" as the first name borrowed from the mother's family. They would name him Aiken and call him "Butch."
You probably know how this turned out. They appropriated the long string of names to placate aunts and grandmothers but the "Butch" stuck, and that was how she was known.
Butch was a girly-girl. She attended Georgia Normal and Industrial College and came away with a degree in music and taught piano.
In the 1920's she married a young lawyer who became an Arkansas judge. They produced a line of kids that didn't contain one girl.
All the boys became musicians.