Posted on
How to Enjoy Retirement Traveling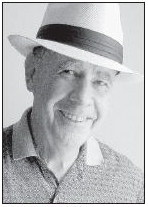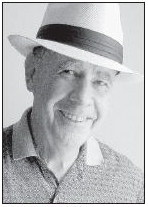 Uplifting!
Nothing I write to you is nearly as interesting as what people write back.
Morris and Sue are retired Kentucky teachers who owned an RV for over a year. Life on the road turned out to be not exactly their cup of tea. They enjoyed it for a while, saw a lot of the country, but as Morris put it, "You can buy a lot of motel rooms for the cost of an RV."
Sue's breaking point was breakfast. She was correct that most hotels offer a free breakfast of some kind, some better than others, and you just toss your trash and walk away.
With an RV there was always a mess to clean up, the thing needed maintenance and some days it was hard to find a place to put it.
Morris's brother had a time-share in the American Virgin Islands which he could not use in his allotted time, so Morris and Sue took their week.
They were hooked.
Morris and his wife enjoyed the American Virgin Islands so much they invested in a condo there, but not a timeshare.
They own it, but it has paid for itself thanks to Canadian snowbirds and a local guy who manages properties of absentee owners.
After retirement they were free to spend as much time as they wanted and do.
Morris wrote that they watch for deals on flights to San Juan, and once they land, they start moving by ferry.
Ferries operate all over the Caribbean as well as Alaska.
With a little planning travelers can jump on/off ferries and see the state of Alaska without being bound to the schedule of a cruise ship.
Ferry ships operate all up and down the coast of Alaska from Bellingham, Washington, to Dutch Harbor in the Aleutian Islands. It is known as the Alaska Marine Highway System.
I knew a man who bragged that he had won a cruise to the Bahamas.
After he bought tickets to Fort Lauderdale and paid for the ground travel to the marine terminal, he and his wife boarded the ship for the "cruise" to Freeport, Bahamas. It was a four hour ferry ride.
Once in Freeport, they endured a two hour time-share sales pitch in order to get the coupon for the free night in a hotel.
The "cruise" to Freeport was free but the ride back wasn't. They were able to buy "discounted" standby airline tickets from the time-share people back to the mainland to catch their flight home.
They were on the ground in the Bahamas less then twenty-four hours and are ashamed to tell anybody about their cruise.
Ferries are a good way to travel, but if someone offers you a free cruise kindly decline.