Posted on
the SCOUTING REPORT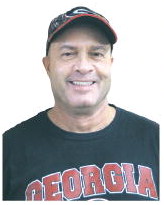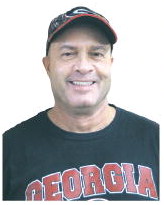 Tournaments
Remember last season. The first NBA players coming out sick were but a warning. Then, the ACC canceled their tournament while one of the teams was warming up on the court. I wonder how the players, especially the seniors, felt. The whole thing shutdown because of Covid 19.
March Madness was then killed off before it even started. These were only conference tournaments that were being cancelled at first. The NCAA called it all off not long after.
Of course, Vidalia saw their Indians' baseball season called off not long after the colleges pulled the plug on everything. Vidalia was 11-1 and was ranked #1 in Class AA at the time.
The GHSA had managed to get their tournament in. Of course, Swainsboro won the state Class AA final 69-65 over Therrell, yes the same Therrell that nipped Vidalia in the final the year before.
The addition of Pace Academy to Class AA makes this season's field very different. Pace won last season's title in Class AAA. Reclassification dropped them down to Class AA again.
Pace beat Jefferson by 13 in last year's AAA final. It was the closest anyone came to the Knights through the whole AAA tournament.
With most of the same cast back from last season, the Knights are ranked 18th in the nation, and boast a roster with 7 players who are 6'5" or taller. Three are 6'7" tall, including one of the starting guards.
So, the Class AA field has two champions from last season in their field. Another private school is certainly capable of competing with these two players.
Lovett of Atlanta's starting lineup includes 6'11" Center Ryan Mutumbo. If you're an Atlanta Hawks fan, you'll realize that that name also belongs to former NBA Center Dekembe Mutumbo, a 7'2" shot-blocker who would wag his finger at the opposing player whenever he blocked a shot.
He won NBA Defensive Player of the Year during the 1996-97 and 1997-98 seasons. I think the young man from Lovett has some potential. The youngster has already committed to Georgetown, where his well-known father played.
This is also the first year in many seasons that Vidalia has not had a team in the tournament. The Indian boys were upset by Toombs County in a triple overtime thriller in the region tournament.
Vidalia's girls also missed out when they lost in the 2-AA tournament to Swainsboro.
I do hope the GHSA is able to soldier through the tournaments despite the still smoldering Covid-19 virus. And I certainly hope that things are back to normal so that baseball season won't end early.
By the way, the NCAA is planning to copy the NBA by playing everything in a bubble. The entire 2021 tournament will be played in Indiana, with the majority of the games being played in Indianapolis.
Selection Sunday is scheduled for March 14.