Posted on
Planning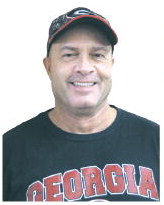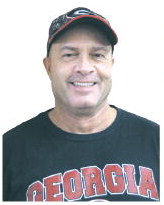 the SCOUTING REPORT
These last two weeks have been difficult. Southern Nuclear's outage at Plant Hatch started and I transitioned to night shift, where I'm spending 12 hours of six of seven days a week at work. Some things in life, you just can't plan for, though. One of those occurred late two weeks ago when we learned that Barbara's cancer numbers had more than sky-rocketed.
On Friday of last week, I sort of felt like the Kansas City Chiefs and Tyrann "Honey Badger" Mathieu, the Chief's All-Pro safety who was throwing temper fits on the sidelines of the Super Bowl. At least he was emotional.
As hard as he tried, he still couldn't stop Tom Brady. Sometimes you just have to ask yourself, why me, Lord?
Occasionally this medium allows me to get some of our news out there. So, I'll try to explain how my wife is doing.
We've fought this battle with Multiple Myeloma for almost 8 years now. There have been several different drug cocktails and some medications that only help battle the side effect of those drugs.
Multiple Myeloma is a plasma cancer. It has really bad effects on bone marrow, and hence white blood cells and red blood cells. Since the cancer forms in the marrow, it can cause fractures, anemia, and low platelet counts. Barbara has had all of these symptoms.
There is constant blood testing to look at hemoglobin, platelet levels, and something called a Kappa light chain protein, which is how they diagnose and measure the level of cancer in her body.
We've been both very blessed and lucky with the medical doctors who have treated this cancer, both locally at the Strickland Cancer Center, and at Emory University's Winship Cancer Center. We've had great doctors in both places.
But when we have really bad turns, as in high Kappa light chain protein counts, we've had to go to Emory. This time, we had to contend with the virus.
That meant that I could not go and be at her side. The whole of Emory Healthcare was under Covid-19 protocols. Of course, and outbreak of a virus in a hospital the size of Emory would be catastrophic.
Barbara's brother, Jimmy Thompson, was more than happy to take Barbara to Atlanta, where she would undergo four straight 24-hour infusions of high-level chemotherapy.
Each bag of each infusion consisted of at least three very potent drugs. Twice, she took an injection of another chemo to go along with her cocktail of infusions.
She had to take massive amounts of fluids with those drugs, and thankfully, several drugs to help reduce the massive amount of side effects.
The nurses on Dr. Sagar Lonial's team at Emory also constantly monitored her hemoglobin and platelet counts to provide her with blood and platelets as necessary.
What actually went on was a very quick and very powerful chemical attack on my wife's cancer. And as of right now, it appears to be heading in the right direction.
We'll find out early in March, when we're due back to Atlanta for a pet scan to find what the results are.
So thanks to The Advance for letting me let people know what we're going through. Barbara and I both appreciate the cards of inspiration sent our way and please continue to remember our situation in your prayers.