Posted on
TCHS Wins 8th Straight Area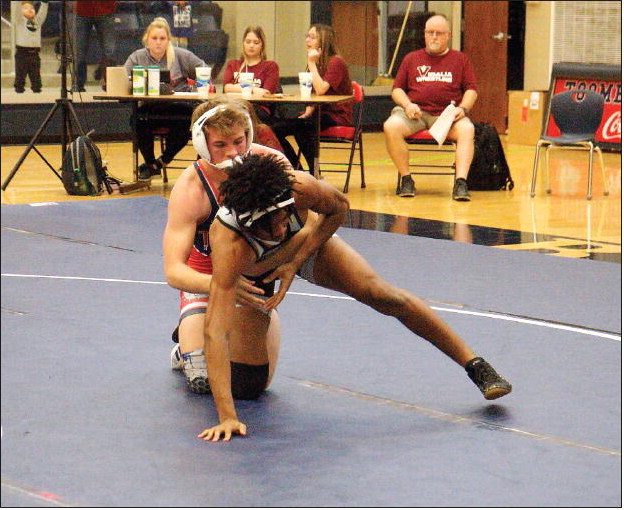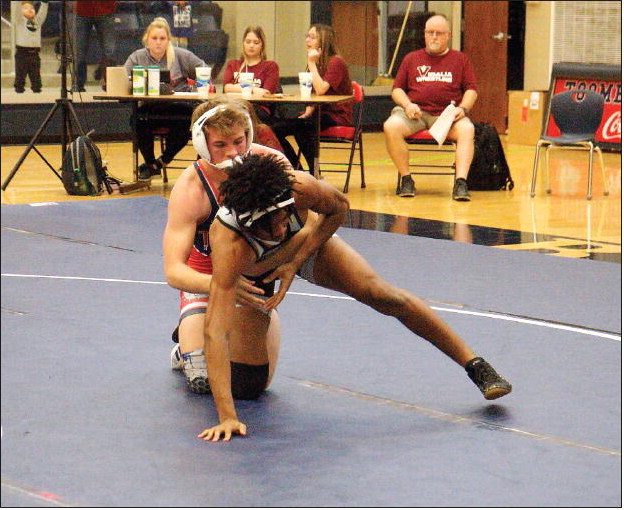 The Toombs County High School wrestling team continued their streak of Area Traditional wrestling titles on Friday as they hosted the Area Tournament. The Matdogs captured their 8th straight Area title by putting 11 wrestlers in the finals and having 4 Area Champions.
Emmett Booker won the 120lb title with a fall over Omarion Oglesby of Vidalia in the finals. Sophomore Gibson Wood (132lbs) won his 2nd straight Area title with a fall over Deante Terrell of Vidalia in round one and a fall over Nick White of East Laurens in the finals. Junior Jacob Edwards won the 152lb class with a fall over Zacheus Strickland of East Laurens, and a 7-1 over Chandler Corbett of Vidalia in the finals. Senior Chandler Lynn won his 4th straight Area title by defeating Trevon Waller of Swainsboro by fall and by fall over Cyler Bloodworth of Washington County in the finals.
Other placers for Toombs were: (106lbs) Kameron Clark 2nd, Samuel Register (113lbs) 2nd, Jesus Martinez (126lbs) 2nd , (132lbs) Blake Hall 2nd, Brannon Tatum (138lbs) 3rd place, Alex Gordy (160lbs) 4th, Tank Morris (182lbs) 2nd, Treyvone Harris (195lbs) 2nd, and Brock Nobles (220lbs) 2nd.
Coach Sam Sapp had this to say about the team's performance at the Area Traditional Tournament, "I was extremely proud of how our guys wrestled in the tournament and their preparation leading up to the tournament. We were not happy with our showing in the Area and State Duals so we challenged our kids to raise their level, and that's just what they did. We are one of the youngest teams we've had in a while here, and that's exciting. I am proud of our Senior leadership, they have stepped up here late and really challenged our younger wrestlers. I can't wait to watch these guys on the big stage at the State Tournament."