Posted on
editorials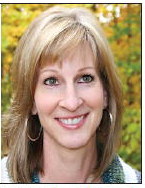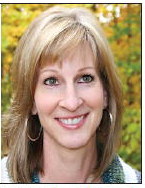 Highway to Hana
It was a year ago this week. My husband and I splurged and travelled to Maui, Hawaii, to celebrate thirty years of marriage.
We took in a spectacular sunrise high atop a barren volcano. We dove into the deep blue Pacific and swam with an ancient sea turtle. We listened to mama humpback whales and their babies talk to one another in their underwater language and watched them breach — their entire black and white bodies shooting upward from the water. We walked barefooted along scenic beaches, took a hundred or so postcard-worthy photos, ate fantastic seafood, sipped on Mai Tais, and didn't comb our hair for three or four days.
Midway through our stay, we set off on a well known island adventure referred to as, "taking the road to Hana." Hana is a peaceful community of about 1,500 residents on the more-remote eastern side of the island. A curvy 64-mile highway connects Kahului to Hana by way of cliffy coastlines cloaked in lush rainforests boasting dazzling waterfalls of all shapes and sizes.
The road itself showcases over 500 switchbacks and hairpin turns and crosses over 59 bridges along the Maui coastline. The road narrows significantly in several areas and reduces its width to one lane. At those points, Hawaiian road etiquette dictates that the first driver to the curve or stretch goes first, but some of the curves are blind, and there is no way to know if another car is coming or not. On those occasions, you hold your breath and punch it. There were times we decided to "go," only to be forced off the road by an oncoming bus barreling down the highway at a very high speed. Luckily, we didn't drive off the cliff and tumble into the crashing sea, but in my opinion, we had a dozen or so "close calls." I've navigated Atlanta freeway traffic during rush hour on the Friday before a major holiday, and I know terror when I feel it, and the road to Hana was downright terrifying.
Two or three times, I assumed we were goners and thought about our poor family members receiving the sad news that we had perished in a car accident while on our dream vacation. My husband (who insisted on driving) was a nervous wreck as he held a death grip on the steering wheel the entire day spewing expletive after expletive. I navigated, but there wasn't much navigating to be done on the road to Hana, so I pivoted and became my husband's personal, motivational coach.
"You are doing a great job," I said in the soothing, calm voice of a psychiatrist. "Just a few more miles to go."
I was concerned he may have a heart attack from the pressure, but somehow, we made it and found the Hana Airbnb we had rented from a local teacher. We unlocked the door and collapsed onto the sofa as we tried to regain our composure.
"Wow! What a contrast," my husband finally said. "Up until today, our vacation was so peaceful and relaxing — ukulele music and quiet sunsets. That drive was brutal! Brutal!"
So was riding alongside him in the passenger seat.
My friends have asked me, "Was the drive worth it?"
Yes.
We hiked through rain forests and bamboo jungles and stood at the bottoms of magnificent waterfalls feeling the misty spray on our faces. We admired wild orchids and towering Banyan trees and their networks of aerial roots. We found a remote black sand beach — pristine and vacant. We found a red sand beach, too. I'm from the South. I've never seen anything other than white sand, so the colored sand beaches seemed other-worldly.
We marveled at the Seven Sacred Pools (the pools of 'Ohe'o) and hiked through a long, dark lava tube. We feasted on fresh pineapple.
Our stay in Hana was grand and memorable. The drive back to the western coast was as nightmarish as the drive over had been, but we survived. Indeed, I bought a tee shirt that reads, "I survived the road to Hana." I'm wearing it today and remembering — not that I'll ever be able to forget.