Posted on
Indians Take 4th In State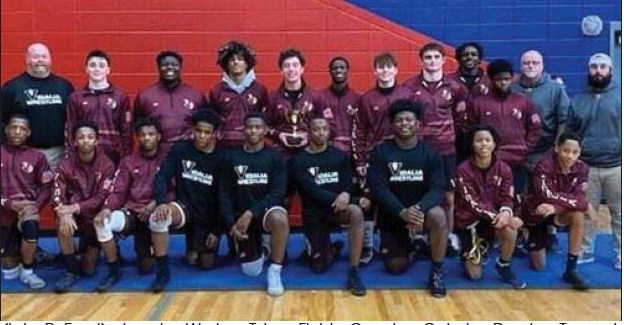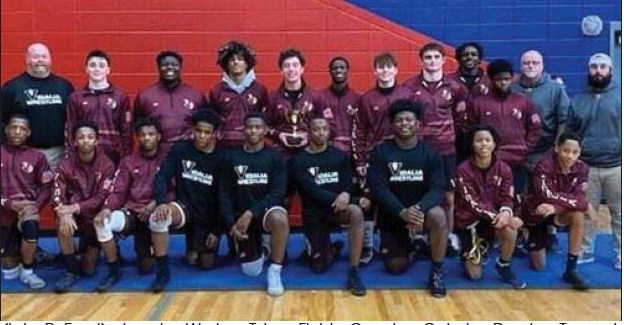 The Vidalia High School Wrestling team made school history on Saturday as they finished 4th in the GHSA State AA Dual Championships in Barnesville. The Indians, who have never placed higher than 6th in the Duals, went 2-2 on the day, capping a run that began with an Area Duals Championship on January 15.
The Indians, who entered as the 3rd seed, got the day off to a great start defeating host school Lamar County 47-36 in the quarterfinals.
That sent the Indians to the semifinals. The Indians wrestled from behind the entire match in semifinal action before falling to State Runner-up and second seed, Dade County 45-34.
In the medal round, Vidalia met up with Banks County, who took the Tribe to the final weight class, before the Indians were able to secure a 42-38 win.
In the third-place match, the Indians held The Lovett School close early, but the Lions proved to be too much, securing 3rd with a 51-21 win.
Three Vidalia grapplers finished the day undefeated, with Javarius Worthen (126 lbs.), Tom Godbee (195 lbs.), and Jaylin Burns (285 lbs.) all finishing the day at 4-0.
After the meet, Vidalia Head Coach Bobby Blount said he couldn't be prouder of his team, "It's fun to coach a bunch of hard-working young men like these. We challenge them to get better every day and push them to tap into every ounce of potential they have. It's a privilege to be able to coach them and watch their hard work get recognized and rewarded against some of the best teams in the state."
The Indians will now set their eyes on the Region Traditional, which will take place this Friday and Saturday at Toombs County High School. Friday's matches at Toombs County will begin at 4:00 p.m.