Posted on
Indians Are Region Champs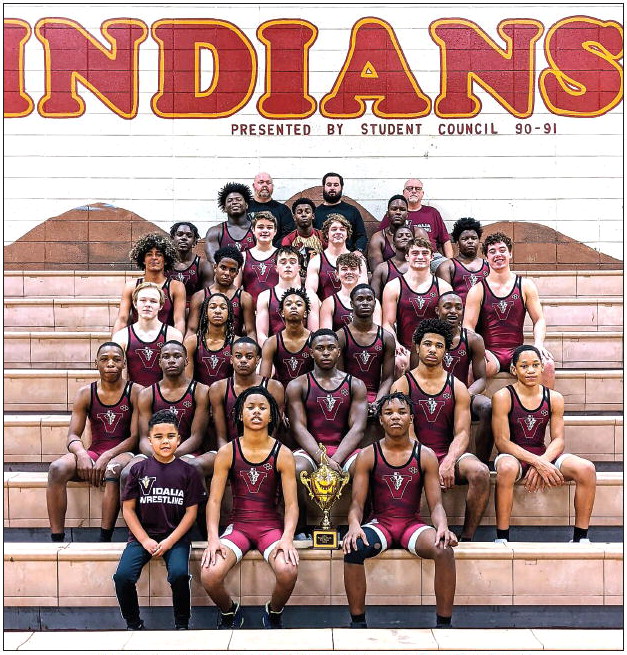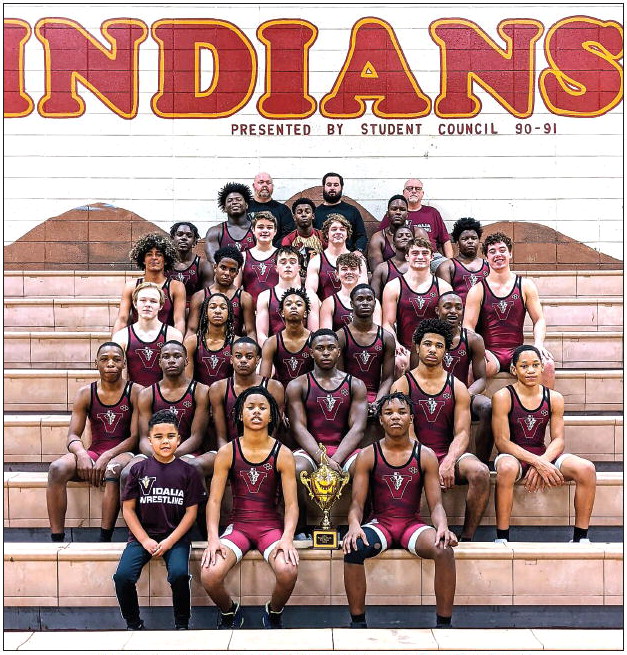 The Vidalia High School wrestling team are Region Champions for the first time in over a decade. VHS edged out seven time defending Champions Toombs County by just six points to claim the title. VHS had 219 points with TCHS posting 213.
VHS
In their first match the Indians won over East Laurens 60-24. Up next was Washington County, and Vidalia won that dual 72-12. In round 3 the Indians faced off with Swainsboro and in a close match they took the win, 48-36.
In the next round it was VHS and Toombs to face off with the Region title essentially on the line. When the dual was over the two rivals were tied at 39-39. That sent the match into a tie breaker, and Vidalia got the win by number of forfeits during the match.
In the match against Toombs, VHS got wins from Javarius Worthen, Hunter Manning, Damian Townsel, Dawson Campbell, Thomas Godbee, Jaylin Burns, and Brandon Beasley. All but two weight classes were won by pins, and one was by forfeit.
Vidalia had a bye in the fifth round, but had done just enough to claim the Region Championship.
Toombs
The Bulldogs of Toombs County came away with second place, breaking their streak of seven straight Region Dual Championships.
In the first round Toombs won over Swainsboro 45-33. They defeated East Laurens in the second round 58-24. The Bulldogs had a third round bye.
In the fourth TCHS fell to Vidalia by tie breaker. Toombs got wins in that match from Jacob Edwards, Chandler Lynn, Tank Morris, Kameron Clark, Samuel Register, Emmettt Booker and Jesus Martinez. But Toombs lost the match by a forfeit at 285 lbs.
Toombs bounced back with a win the fifth round over Washington County, 71-12 to take second place in the Region Duals.
This week both Vidalia and Toombs will be competing in the Sectional Duals which will be held on Friday at the old Vidalia High School gym.