Posted on
"One For The Ages"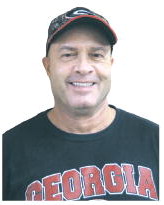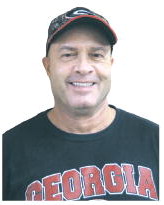 the SCOUTING REPORT
One of my best friends put that phrase in my ear. In other words though, Friday's 39-36 thriller between Vidalia and Toombs County was the "stuff of legend." No, the game wasn't perfect. There were bad calls and crucial penalties, each one gut-wrenching at the time. But in terms of pure entertainment value and the handling of crucial, pressure-filled situational football played out in front of a big crowd, it was a masterpiece.
After the game, I was as exhausted as the players on both defenses who spent their nights chasing both Bryce Davis and Chandler Lynn.
Speaking of the quarterback play, it was fantastic on both sides.
Toombs County's Chandler Lynn completed 15-of-26 passes for 190 yards with three TD's and one interception.
Indian QB Bryce Davis completed 7-of-16 passes for 125 yards with, you guessed it, three TD's and one interception.
Both QB's ran the ball effectively. Lynn had 80 yards on 19 attempts. Davis ran for 133 yards on 33 rushes from scrimmage.
How even was this game? In the final statistics, the total offense for each team was 329 yards. Vidalia had 19 first downs; Toombs County had 18 first downs.
It's a testament to the guile and physical abilities of the kids on the field that they were able to give the fans on the field extra football.
The first two and a half overtime periods ended with extra points or field goals.
Both kickers, Vidalia's Tate Mc-Daniel And Toombs' Julian Marin were completely clutch in the overtime.
I can't imagine what was going on through their minds as they trotted out with their kicking tees in front of a jam-packed overflow crowd in one of the state's best high school football rivalries.
Ah, the life of a placekicker. I've watched Tate warm up by stretching continued from page
on the Vidalia sideline. He never seems to show any nerves.
With a few minutes left in regulation, I was standing on the Vidalia sideline with my camera. The Bulldogs had just intercepted Bryce Davis' long pass on the Vidalia sideline and run it back to the Vidalia 8-yard line.
I turned around, and I noticed Bryce squatting on the ground staring at the action on the field as the Indian defense held the Bulldogs to a gametying Marin field goal that sent the game into overtime. After some thought of my own, I figured that Bryce might be thinking about how he was going to end this thing. And about 20 minutes later, he did end it with a dive into the endzone.
It was an incredible game. As long as I shall live, I will remember the performance of Davis and Lynn on the field that night. Neither one deserved a loss for their teams. Both had great performances and both teams left it all out on the field. This game will be remembered for a long time. It was a classic.