Posted on
Rivalry Week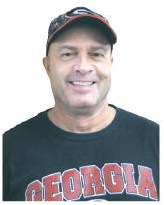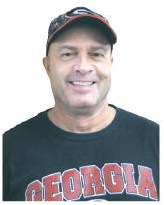 the SCOUTING REPORT
At the beginning of this football season with the GHSA fans the NCAA facing a pandemic, who'd have thought that we'd have reached this point of the season? Well, I for one, want to keep it going. So, please wear a mask. It's not a sign of weakness. I forget one occasionally; like I did at the Trippe game in the first half the other day. I stayed away from people and made a bee-line to the car at halftime.
But I have someone special at home who's immunosuppressed due to Multiple Myeloma and the chemos that come with its treatment. Low platelet counts and low hemoglobin are the norm.
So please have respect for others, and at least try to wear a mask. It's not a political statement.
This is definitely rivalry weekend. Remember this game will be followed on Saturday by something that used to be known as "The World's Greatest Outdoor Cocktail Party" in Jacksonville.
Granted, the Vidalia-Lyons game will forever in eternity have a record of 38-21-1 in the Indians' favor.
As an area sports historian I think that it's fair to include the Red and Black Bulldogs with the Red and Blue Bulldogs of Toombs County High School. VHS also leads that series with a record of 21-12-0.
Combined, the series stands at 59-33-1. This year will be the 94th version of Vidalia High School playing football against either Lyons or Toombs County High School.
Will I be around for 100. Of course I don't know that; but it'd be great if I was able to.
This year's match-up is typical of the series. And yes, despite last week's loss to Jeff Davis, there are still Region 2-AA championship implecations in this for Toombs County.
After watching the game on my computer, I think that it was purely a case of continued from page
'Look-ahead' for the Bulldogs. The fumble that led to the second Jeff Davis score really put them behind the 8-ball in their 35-13 loss to the Yellow Jackets, who are also still very much involved in the 2-AA race.
With players like senior Chandler Lynn, senior running backs Derrick Mincey and Brannon Usher, and sophomore linebacker Tank Morris, the Bulldogs have players who can line up with anyone in Class AA.
Due to the system run by new Vidalia coach Jason Cameron, this Vidalia team is completely different than any that Toombs County or even older Lyons fans have ever seen.
It's also a completely different team than the one that lined up against ECI in game # 1.
I knew going into the season that Vidalia had some very good high school football players, in particular linebacker Jaylin Burns, quarterback Bryce Davis, and running back Jaedyn Stanley.
Vidalia improved some against Bleckley County, which is a good football team, and then took a big leap when they picked up their first victory over Richmond Academy of Augusta, which debuted in the Atlanta Journal Constitution Class AAA Top 10 this weekend with a record of 7-1.
The Musketeers had outstanding skill position athletes, a terrific QB, and some big linemen, and speed all over the field. When I saw them warm up, I was thinking that they looked like the Laney teams of 5-10 years ago. They beat a good Thompson team a couple of weeks ago 42-28.
That 33-21 win obviously gave Vidalia some confidence in their coach, his new system, and more importantly in themselves.
Cameron is an interesting and highly intelligent guy. He is absolutely the most animated head coach I've seen on the sidelines. He is totally involved with his coaching staff and with his players.
From what I've seen, he teaches through repetition. These Indians are in condition, and when he calls out the plays from the sideline, they are almost in lockstep as they look at their armbands.
The 'Spread' is a different kind of football than we've seen before in Vidalia. But this team is starting to get it and the players are enjoying it. I know I am.
Friday's game could go a long way toward determining the Region 2-AA title, which we all sort of figured before the season started. Of course, Swainsboro, Jeff Davis, and Bacon County, which in the past two weeks has shown that it can beat anybody, are all still involved in the title hunt.
East Laurens is not as bad as they've been the last few seasons, especially with the Strickland brothers.
So, kick back and watch one of the areas outstanding games on Friday. And remember, no rivalry in Southeast Georgia is like this one.
And by the way, read the sign on 280 entering Vidalia. Let's all show that we can cooperate and wear a mask. Let's show the kind of teamwork that Vidalia and Toombs County are showing on the field.