Posted on
the SCOUTING REPORT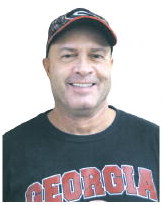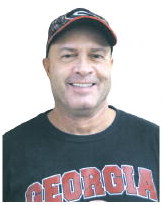 Scamabama Venting
How long have I loathed the Crimson Tide? Have you ever been to that dreadful state? It's no wonder that they used to run commercials about the Robert Trent Jones Golf Trail to drag people into the state. Well, the typical Alabama fan is not a golfer. The "Roll-Tide Rollers" are more along the lines of Auburn treekiller Harvey Up Dyke.
The toothless NCAA once released the following to the press about one of its member institutions.
A 'serial repeat violator,' with an 'abysmal infractions track record' and an 'extensive recent history of infractions cases unmatched by any other member institution in the NCAA."
That institution was the University of Alabama. If you think they've changed, go read the book by John Underwood, "Bear." Bear Bryant talked about "getting the money boys" to "buy me some players."
Yes…I guess I'm a little disappointed that my Bulldogs didn't knock the mighty Tide on their keister the other night.
I knew there was a reason I'd occasionally pull for Auburn and Clemson, even though those are two of Alabama's probationary brothers.
Meanwhile, Georgia keeps on selfreporting the times that it gets an assistant coach to drive a player to his mother's death bed in South Georgia.
Yes, I don't like Alabama. My dad used to tell me about a friend of his in the 1960's hollering in a group of Alabama fans.
He yelled, "Alabama's #1 in my book." After a brief pause, he hollered, "Russia's #2."
I guess that'd make Clemson #3 and Auburn #4. I hope you found a little humor in the column. Laughing does help.
Georgia did pick up a win on the continued from page
recruiting front last week when Bleckley County's Amarius Mims, the massive offensive lineman who played against Vidalia earlier this season chose Georgia over Tennessee, Alabama, and Auburn.
Region 2-AA The local high schools are finally getting into the games that really matter, the ones that determine playoff seedings and Region Championships.
The biggest game this week will be played Friday night in Vidalia. Unbeaten Jeff Davis (5-0) visits for their second Region 2-AA contest. This will be the Indians' Region opener.
Toombs County will make the drive over to Alma for a contest against Bacon County (4-2). Bacon County is coming off a 41-14 loss to Jeff Davis in their Region opener.
Toombs, like Vidalia (4-1) is also making their 2-AA debut.