Posted on
editorials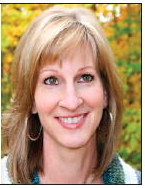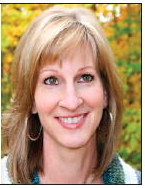 The Ghost
I rose early on an October morning in 1997 and drove up to Gainesville, Georgia, to care for my sister's young children while she and her husband painted their basement. When I arrived, my sister met me in her driveway.
"I've got to tell you something bad," she said. "Jim died last night."
"What?" I asked.
"Our cousin, Jim. He's dead."
I didn't say another word for a couple of minutes. She rattled on about the few details she knew of our 26-year-old cousin's death, and I tried to process it all.
Six years younger than me, Jim was tall, handsome with a million dollar smile, and a sweet, caring personality that drew people in. He was the younger son of my cousin, which made him my cousin once removed. After attending Brewton-Parker College, he left home to play baseball for a Chicago Cubs farm team, which filled our family with happiness and pride. That year, his parents gave everyone in our family a professional photo of Jim kneeling in the outfield in his striped baseball uniform, trimmed in blue with a big red "C" for Cubs over his heart.
His stint with the Cubs was short lived. He eventually moved home to South Georgia and married. I heard through the family grapevine that Jim was doing well, and I was happy for him.
News of his death came out of the blue. We attended the funeral. Twenty-three years later, I can still remember the preacher saying, "Don't waste a minute trying to make sense of this loss, because none of us will ever make sense of it. Maybe we aren't supposed to understand." The preacher was right about that.
As we followed the procession to a nearby cemetery, I witnessed hundreds of people lining the streets of the small town, where everyone knows everyone, to pay their respects to my beloved cousin and his mourning family.
Several weeks after the funeral, I placed the photo of Jim in his baseball uniform in a box of treasured keepsakes and stowed it away in a closet upstairs.
But this story is about a ghost, or perhaps a spirit — not that I believe in those kinds of things, but sometimes there is no other explanation for something that happens.
Ten years ago, I uncovered the box of keepsakes as I was cleaning out the closet. I lifted the lid and saw Jim's beautiful face. I held the photo in my hand, as dozens of memories crashed into me. I carried the photo to my husband who was working in his office just across an open landing that overlooks our home's great room and handed him the photo.
"Remember Jim?" I asked.
I told him about the time Jim ran an afterdark road race with me around the perimeter of Macon Mall. I was about 19 at the time and home from college for the summer, and Jim was about 13. He had not trained to run the 5K with me. He and his family just happened to visit my family that day, and when he found out that I was running a nighttime race, he appealed to his parents to let him run with me. continued from page
His footsteps were heavy that evening. He was determined to finish with me, and he did — winded and exhausted and so happy.
"We were so excited when we learned that Jim had a shot at pitching for a major league baseball team. It couldn't have happened to a nicer guy," I shared with my husband as we looked at the photo together.
Tears welled in my eyes, I choked up, and I felt short of breath. Just as my emotions got the best of me, my husband and I heard a big commotion downstairs — something sudden and loud. We stepped to the rail overlooking the great room and looked downward to see our golden retriever, Daisy, standing in the room below us, facing our laundry room with her tail wagging quickly as if someone had entered our home.
We sprinted down the stairs toward the loud noise, passed the dog (tail still wagging), and ended up in the laundry room in front of the washing machine, which was spinning uncontrollably at about 5,000 rounds per minute, with the lid open.
But the washing machine wasn't on, and I had not done laundry in a week. Yet, the empty tub of the machine was spinning like hell.
We closed the lid and reopened it, but the tub continued to spin. We turned the dial on the controls but couldn't stop the motion. My husband reached behind the machine and unplugged the cord, and it finally slowed and stopped.
"Wow. I wonder what caused that?" he said.
I looked over and saw the dog's tail still wagging as if she was happy to see someone; I looked down at my hand still clutching the photo of Jim; and I felt something electric in my body that day, like "a presence."
I said, "It was Jim. He was here."
And I still believe it was my cousin. Look, I don't know how all that stuff works and never will, but I just can't explain what happened that day. The washing machine had never malfunctioned before, and it never malfunctioned again. It could have all been a coincidence, but maybe not. A lot of people I trust and admire have shared their strange, unexplained, "ghost" stories with me, too, and it really has me scratching my head and wondering. Again, I think about the man who preached at Jim's funeral, and I remember his words. They apply to both the unfathomable loss of a young man and to the question of whether or not ghosts and spirits actually exist in this world. "None of us will ever make sense of it. Maybe we aren't supposed to understand."
Maybe so. Maybe so. But I still miss my cousin.