Posted on
editorials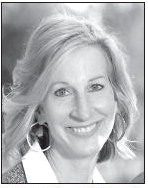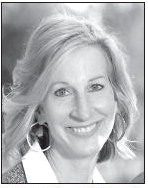 Do It Yourself
I still remember the puzzled look on our nephew's face a few years ago. We were in the foyer of my mother's house. My husband and I were tired and frustrated as we worked to remove my mother's old front door and prepare the opening for a brand new door we had ordered for her for her birthday that year. Twenty-something Alex eased into the foyer and watched us wrestle with the large, heavy, wooden door as we mounted it into place.
"Why are y'all doing this?" he asked after three or four minutes. "You know, you could hire someone to come and put that door up. You could just pay someone to do it. It wouldn't cost much."
Then he turned and disappeared, and my husband and I continued installing the new door.
I wasn't surprised by our nephew's comments or the expression on his face. I remember a time when he was visiting our house when he was in college. Seizing the opportunity for him to help me with some heavy lifting, I asked him to help me replace a toilet in the master bathroom.
"It will only take us an hour," I said.
He reluctantly agreed to be my sidekick for the task.
After turning off the water, draining the water from it, disconnecting the lines, and removing the tank, it was time to lift the toilet bowl off of the wax ring. Using his muscles, Alex lifted the porcelain throne from its position, turned it on its side, then looked down and noticed something wedged in the lower cavity of the toilet.
"Oh my God! What's that?" he asked, pointing at a rogue feminine hygiene product.
I grabbed a tissue and removed it as he looked on in horror then ran out of the bathroom like he'd been stabbed in the eye balls. A few minutes later, he returned.
"Why don't you just call a plumber?" he asked.
"Because it would cost a small fortune, and there's no reason we can't do it ourselves," I answered.
And that's kind of our philosophy here. In our house, we fix things and do things ourselves when we can. Indeed, do it yourself (or DIY) is the way of my people. A great satisfaction comes from building, modifying, or repairing things around our house without the direct aid of professionals. My husband, Gene, is good at figuring out and fixing electronic and computer problems. I'm pretty mechanically inclined (a trait I inherited from both sides of my family), and so I tend to take the lead on things with moving parts and water — our vacuum cleaner, the water filtration system, our tankless water heater, our garage door, ceiling fans, etc.
We once owned a Huskee riding lawn tractor, and it broke down at least once each season. I'd spring into action. I bet I fixed it six times during its lifetime, replaced the belts a dozen times, and changed out the blades a bunch, too.
Then three years ago, we upgraded to a fancy Ariens zero-turn riding lawn mower. It's a completely different beast. Neither of us can get to the parts or belts to troubleshoot. We can't get to the blades to remove them and sharpen them. The engineers who designed the model didn't build it to be easily maintained, and that's a crying shame.
Some things — like our Ariens mower and some Apple electronics — are built so the user can't repair them, and that's why there's an entire movement fighting for "right to repair" legislation. I support "right to repair."
When Gene and I don't know how to do something, we either call and consult my brother, handy Andy, or look for a YouTube video to watch and learn. That usually works, but that didn't work last week when our Keurig coffee maker started malfunctioning. After googling the issue, my husband scooped it up, disassembled it in his shop, then cleaned the tubes, filters, and parts. He reassembled it and ran vinegar through it a few times, but to no avail. It was still messed up.
"I guess we'll have to buy a new one," Gene finally uttered in shame. We both fell silent feeling the agony of defeat. I patted his back and told him it was okay. In the world of do it yourself, you win some and you lose some. But in this house, we always try. Lord knows we try.