Posted on
editorials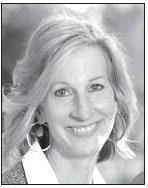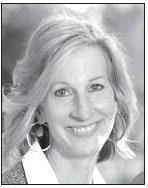 "PLANT MORE PANSIES"
"Nobody can keep on being angry if she looks into the heart of a pansy for a little while." — Lucy Maud Montgomery
I went to one of my happy places last Saturday. In the midst of the beautiful fall weather that arrived last week, I hopped in the truck and drove to a local nursery where I browsed the racks of fall-blooming plants.
I literally pushed myself away from the chrysanthemums. I have plenty of mums scattered around my yard and don't have room for any more. Indeed, one variety showcasing soft pinkish-purple daisy-like flowers with yellow centers is loaded down with buds ready to pop open this week, and I can't wait for the show. I lovingly call the variety, "Gloria," because they bloom on or around my Aunt Gloria's birthday each October, and when they burst open, they are as spectacular and full of life as she is.
Again, I don't need any more chrysanthemums, so I guided my body to the pansies — their bright velvety faces lifted high and turned toward me as if they were screaming, "Me! Me! Me! Pick me! Take me home!"
I stood in front of them with a big smile plastered across my face. Decisions, decisions, decisions … Some pansies are as yellow as the autumn sunshine itself. Some are deep purple like an eggplant or a moonlit Southern night. Some are white as the winter's first snowfall. Some are a pale shade of blue reminiscent of my father's eyes. Some are as maroon as a garnet or a dark ruby.
"You are all so beautiful," I whispered to the pansies as if they were beauty queen contestants, but I looked around first to make sure no one saw me talking to them. I don't want the public to know I'm as crazy as a loon, or perhaps, crazier. Decisions, decisions, decisions … Then I heard my mother's voice in my head as clear as if she were standing right there next to me.
"White and light-colored flowers are actually prettier than darker colors in your flower beds because they're more eye catching." She's reminded me of this for years. She's right, of course. But as I stood there in front of the pansies that Mother Nature had painted in all the vibrant colors of the rainbow, I was tempted to select a nine-pack of every color there and mix them together in a big flowerbed. Wouldn't that be striking? Like a Christmas tree with multicolor lights.
I decided to buy enough to fill a few large terra cotta pots I've had for years. For the back deck, I selected bright yellow pansies with large blocks of black on three of its five petals. For the front porch, I chose something lighter and less traditional — mixed packs showcasing mauves, ivories, purples, buttery golds, with purple accents. Both varieties boasted the larger blooms with faces three or four inches across. I've purchased the miniature pansies (mini violas) before, and though they are beautiful and quite delicate, like a fine bone china teacup, I prefer big, bold, inyour- face kinds of pansies. I rushed home with my flowers and popped them in my planters, carefully tamping down moist potting soil around the root balls and stems. A week later, they are thriving. As the zinnias, marigolds, and cosmos in my flower gardens are fading fast with the fall, they've passed the baton to my pansies and said, "Keep Amber preoccupied until her daffodils bloom in February 2021."
And they will graciously accept the challenge from my dying annuals. Those little pansies will be bright spots in the cold, gray days to come. They don't mind the frigid temperatures just around the corner. They'll continue to bloom until the temperatures reach back up into the nineties next year. At that point, I'll pull their leggy bodies out of my pots and thank each of them for their service and sacrifice. I'll pluck off the blooms from the greenery and place the colorful petals in a dinnertime salad (yes, the petals are edible).
I think we could all learn a few things from pansies. Their lives are short, but they give it their all — blooming their little hearts out to bring others joy.
As for me, I plan to go back to the nursery this week and buy a few more pansies. I hope they are on sale, but who am I kidding? I'll buy them even if they aren't discounted. After all, you can never have too many pansies to get you through the winter.