Posted on
Heritage Improves To 3-0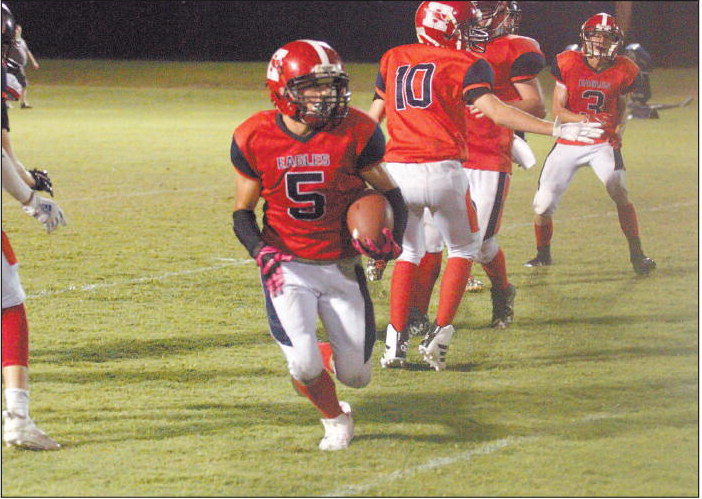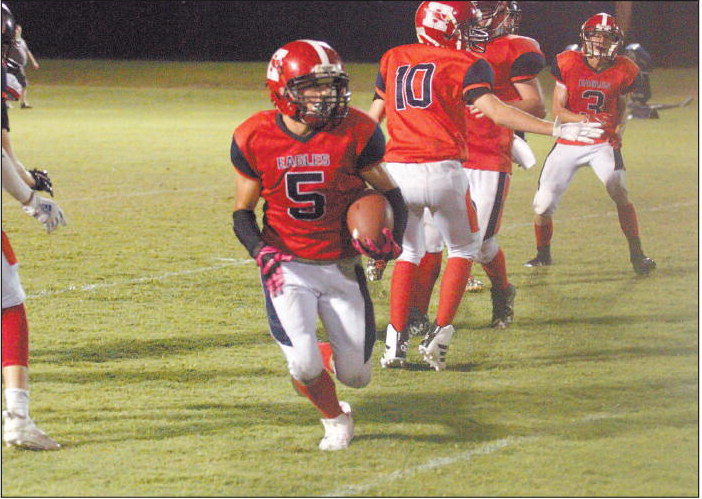 The Vidalia Heritage Academy Eagles football team moved to 3-0 on the season as they rolled over Covington Academy at home last Friday night.
The Eagles got on the board early on a run by Jackson Williamson. That gave VHA the early lead. The Eagles continued to add to their lead as they pushed it to 26-0 with 4:20 left in the first half.
Ethan Sikes had a nice punt return after the VHA defense got another stop. VHA began the drive right around midfield. Ledger Curl moved the ball to the 34-yard line on a first down run. He got the call again and pushed his way to the 15-yard line. Sikes went in for the score from there and the Eagles were up 32-0 with 3:12 left in the first half.
The VHA defense had a good night as well as they allowed just 120 yards of total offense from Covington. Mason Beacham had two sacks on Covington's next possession.
The Eagles took the 32-0 lead into halftime.
Head Coach Seth Sitzman said, "This was a big Region win for us. We worked hard for this win and it will be a great confidence booster for us going into this week against Covenant, who has a great football team. Senior Jackson Williamson had a night he will not forget scoring five Touchdowns. Freshman Ledger Curl also had a big night as he had over 70 hard rushing yards on the night for the Eagles."
The Eagles will try to keep their winning streak going this week as they host the Covenant Academy Rams of Macon. Kickoff will be at 7:30 p.m. at Charles Wood Field.