Posted on
RTCA Softball Begins Season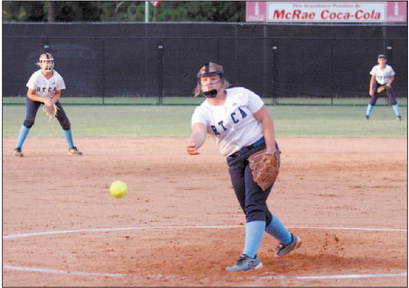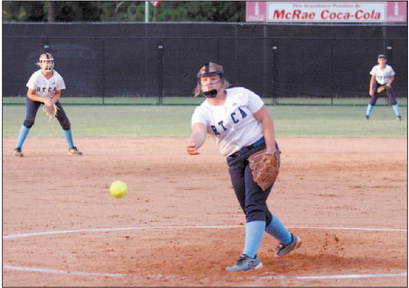 The Lady Crusaders softball team of Robert Toombs Christian Academy kicked off their season last week at Edmund Burke Academy on Tuesday, dropping their first game. They came back with a win on Thursday at home over Gatewood Academy.
RTCA vs. EB
RTCA struggled to get the bats going against the Lady Spartans. RTCA plated just two runs in the game while EB ran out to a 10-2 victory.
RTCA vs. Gatewood
RTCA pulled out to a 2-1 lead after the first inning off two-RBI hit by Maddie Joiner. In the second inning with two runners on base, a single up the middle by Morgan Newsome scored two more runs for a 4-1 lead for the Crusaders. Railee Thomas and Newsome and Meredith Durden reached to load the bases, and then a bloop into left field by Joiner plated two more runs to give RTCA a 6-1 lead. Charlee Ely was in the circle for RTCA and had a good game as she held Gatewood to just two runs. Gatewood scored their only other run in the top of the third inning to make the score 6-2.
RTCA continued to add to their lead over the next couple of innings on the way to a 15-2 run rule victory.
RTCA was back in action on Tuesday of this week on the road at Thomas Jefferson after presstime. They will not play again until next week.

Maddie Joiner picked up four RBI's in the first few innings of the game against Gatewood as RTCA took a commanding lead.Photo by Mike Branch