Posted on
MCHS & Wheeler Begin Season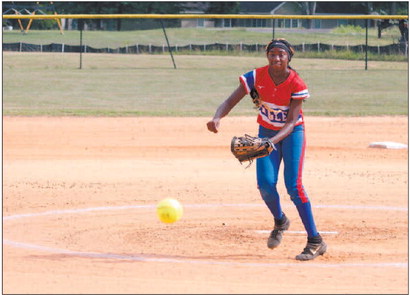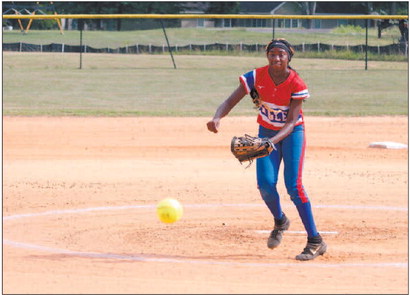 The Lady Eagles of Montgomery County High School hosted the Lady Bulldogs of Wheeler County High School last Thursday in Mt. Vernon. Wheeler County took the win in what was the first game of the season for each team. Wheeler then took part in the Tattnall County Tournament, picking up a win over Screven County but falling to the host, Tattnall County.
MCHS vs. Wheeler
Wheeler got off to a fast start with two runs in the top of the first inning. They added two more in the second to take a 4-0 lead. Emily Conner had a great day in the circle for Wheeler as she allowed just two runs while striking out 15 batters.
Neither team scored in the third or fourth innings, but in the top of the fifth Wheeler added to their lead with a run, and they plated two more in the sixth inning to push the lead to 7-0. Wheeler scored one more in the top of the seventh inning.
The Eagles finally got on the board in the bottom of the seventh inning with two runs to avoid the shutout, but the Bulldogs took the win, 8-2.
Wheeler vs. Screven
At Tattnall the Bulldogs first took on Screven County. Wheeler had another fast start with three runs in the top of the first inning. They scored one in the third for a 4-0 lead. Alli Hartley threw a solid game in the circle for Wheeler, not allowing any runs while striking out six. Wheeler capped off the win with one more run in the fifth inning as they got the win, 5-0.
Wheeler vs. Tattnall
Wheeler struggled to get the bats going against the Warriors of Tattnall, and errors in the field gave several runs to the host team. The game was scoreless heading to the third inning, but a big third for Tattnall broke the game open. The Warriors plated nine runs in the inning to jump out to a big lead. Tattnall added one in the fourth and then two more in the fifth to take the win by the run rule, 12- 0, over Wheeler. This week MCHS is at Claxton at 5:30 p.m. on Wednesday. Wheeler was at Dooly County on Tuesday after presstime, and will be back in action on Thursday when they host rival Truetlen at 5:00 p.m.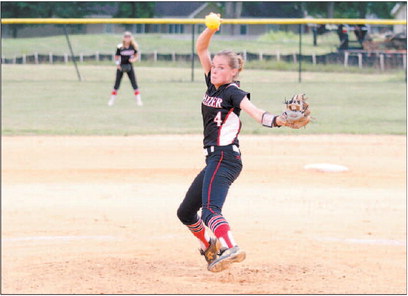 Emily Conner struck out 15 batters against Montgomery County last week in Mt. Vernon.Photo by Mike Branch